RRAGE LAR-15 Against the Machine!
The shooting community has long agreed that the Rock River Arms RRAGE LAR-15 chambered in .223/5.56 is one of the sweetest-shooting AR-15s out there for the money. The only thing they couldn't agree on is which customized features and new versions they'd like to see first. In this terrific review from Grand View Outdoors (whom you should like and subscribe to), you'll see what makes those of us who live the #PewPewLife so excited about this terrific black rifle. The good news is that Rock River Arms has an expanded line of LAR-15s from which to choose, from left-handed versions to Cerakoted versions in pink and snow camo … you name it, they have it. In fact, right now, you can win a Rock River Arms RRAGE LAR-15 clad in Alpine camo with our …
This Grand Prize is YUGE!
Our 12 Days of SHOT $50K Guns & Gear Giveaway is drawing to a close. So far, we've given away just about $22K in guns and gear to several lucky winners. If you'd like to check to see if you're one of them, our winners list is here! Didn't win? That's okay, because the good news is you can still enter for a chance to win the Grand Prize! Valued at over $27,900, it's an amazing grand prize that includes all of the products listed below. The Grand Prize giveaway begins NOW and continues through 11:59 p.m. on 2/28/23.
Here's what you can win. It's valued at over $27,900!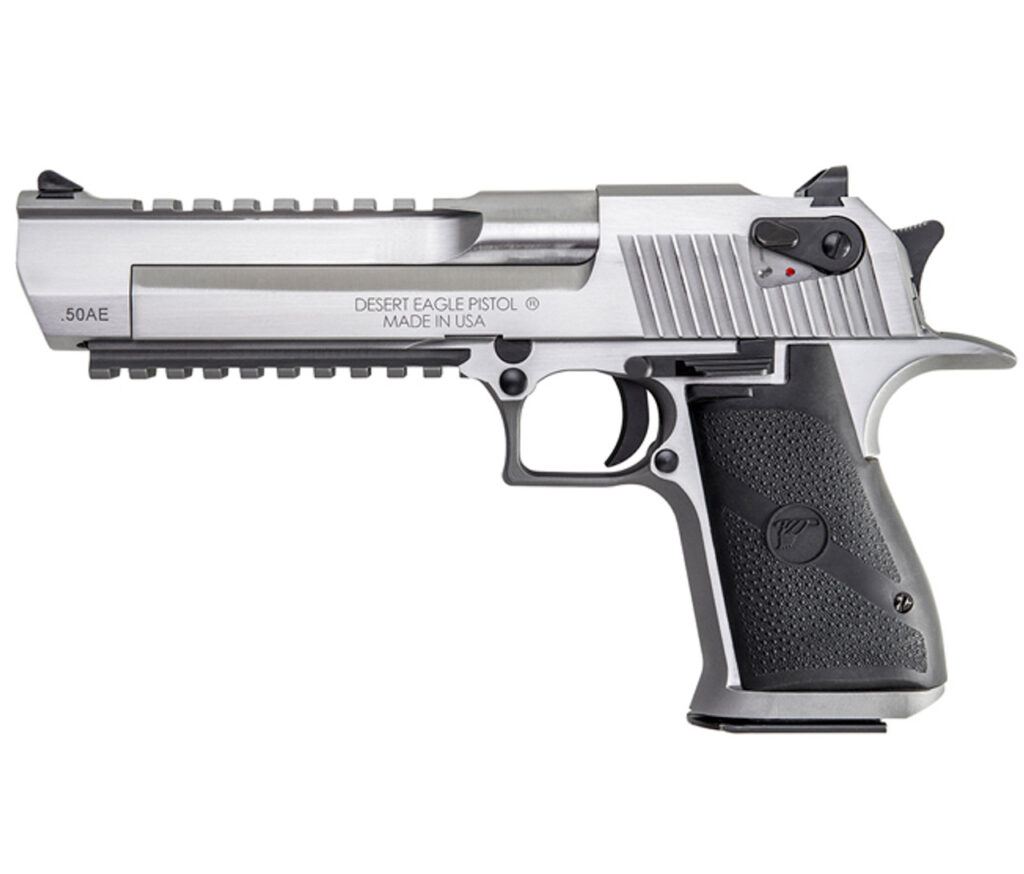 Magnum Research
Desert Eagle, .50 AE, Stainless
Desert Eagle® Mark XIX Pistol, .50 AE, Stainless Steel with Picatinny Bottom Rail, Weaver Style Top Rail, Black Appointments
6″ barrel, 7 round magazine

Springfield Armory
SAINT® Victor 9mm Carbine
The SAINT® Victor 9mm Carbine is designed to deliver a PCC (pistol caliber carbine) with all the performance and capabilities you have come to expect from the SAINT Victor line. From its full-length free-floated handguard with ample M-Lok® real estate for accessories to its forged upper and lower receivers designed around pistol-caliber cartridges, this 9mm carbine is built to deliver.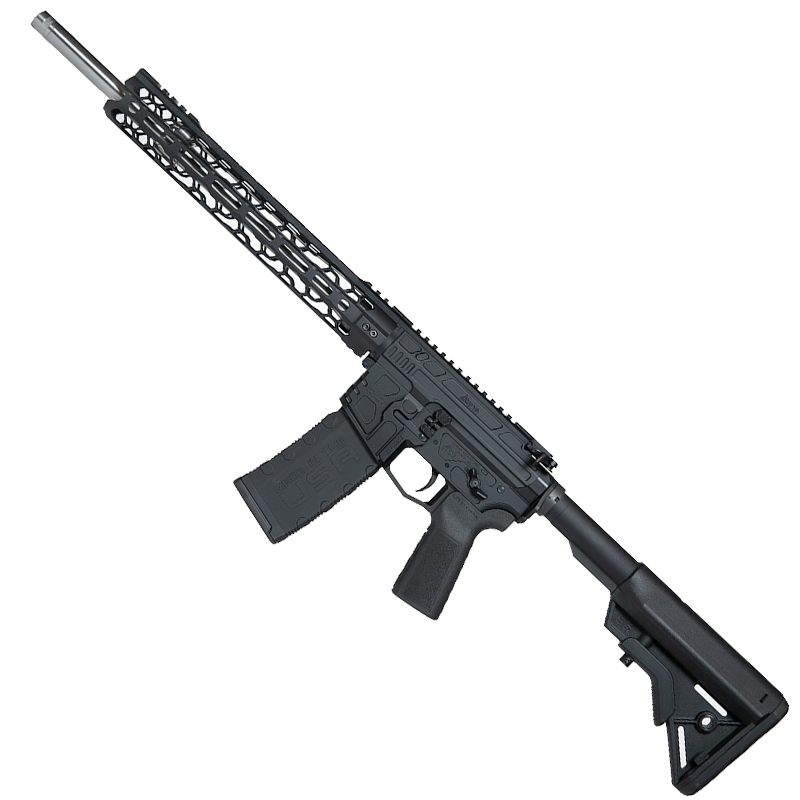 Odin Gun Works
ODIN Tactical Rifle | OTR-15
Known as a premier AR-15 accessory manufacturer, ODIN Works is now pleased to enter the complete AR-15 market with the introduction of the OTR-15 (ODIN Tactical Rifle | AR-15). The OTR-15 lower is machined in house from billet 7075 aluminum with exacting tolerances, features and style in mind. Machined to match the ODIN Works billet upper, the OTR-15 receiver sets provide a best in class chassis that an ODIN Works rifle deserves to be built on.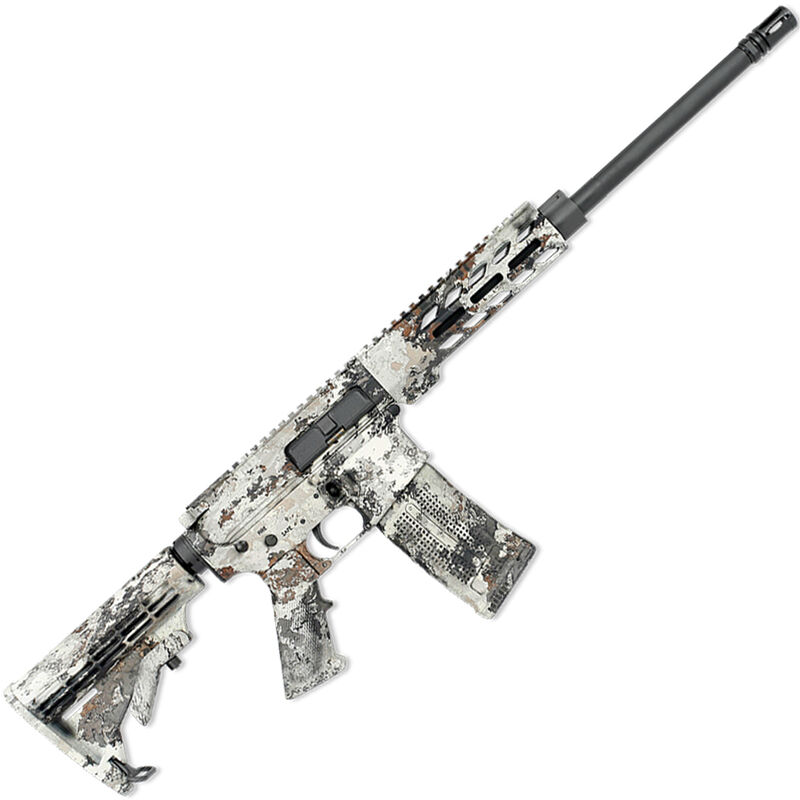 Rock River Arms
LAR-15 Alpine RRAGE Carbine, .223/5.56 NATO, Alpine Camo DS1850A
Rock River Arms, the leader in specialized Modern Sporting Rifles, has developed a 5.56mm semi-auto that advances the clean, trim look and performance of the monolithic-style upper receiver/handguard design. The RRAGE Carbine builds on Rock River Arms' new extruded flat top upper receiver. Matched to the receiver is a 6061T aluminum free-float handguard that blends almost seamlessly with the upper to provide an elegant, unitized profile and balanced strength and rigidity across the optics platform. The carbine length handguard boasts a full-length MS1913 top rail and features the popular M-LOK rail configuration for easy accessory adaptation. The M-LOK system along the side and bottom surfaces lets shooters run a clean handguard or add only the rail accessories needed to help maintain a sleek, snag-free signature.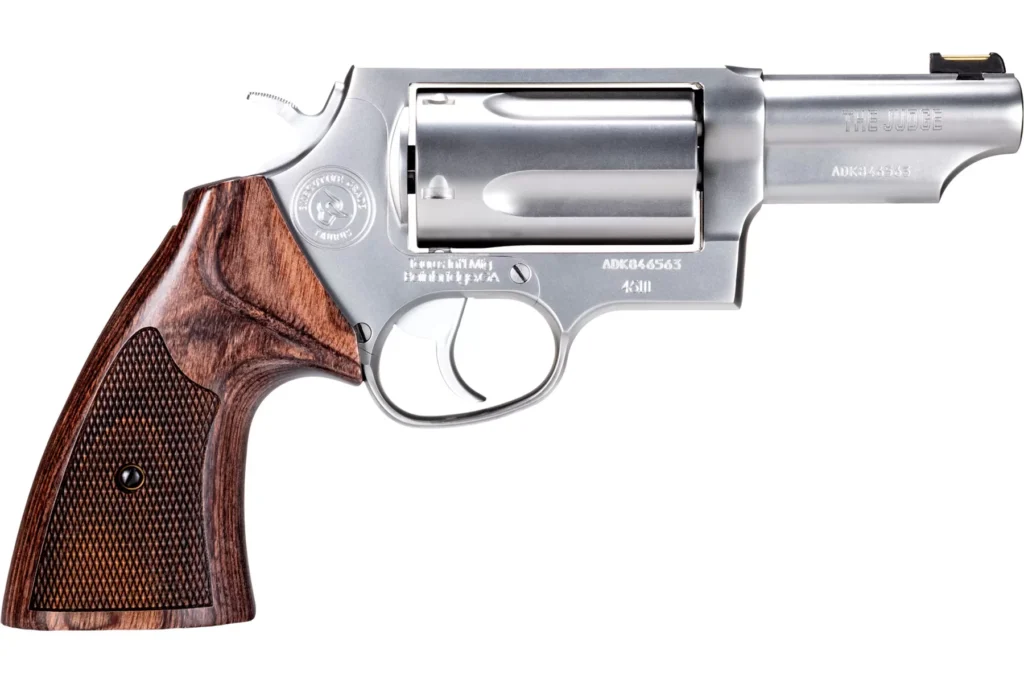 Taurus
Executive Grade Judge
From the boardroom to the backwoods, the new Taurus Judge Executive Grade is ready for whatever you throw at it.
We took the award winning, revolutionary Taurus Judge and upgraded it, making it part of our hand-fitted line of Executive Grade models. Each Judge Executive Grade is assembled by hand in a separate room by a team of specially trained gunsmiths, ensuring that the fit and finish is exquisite.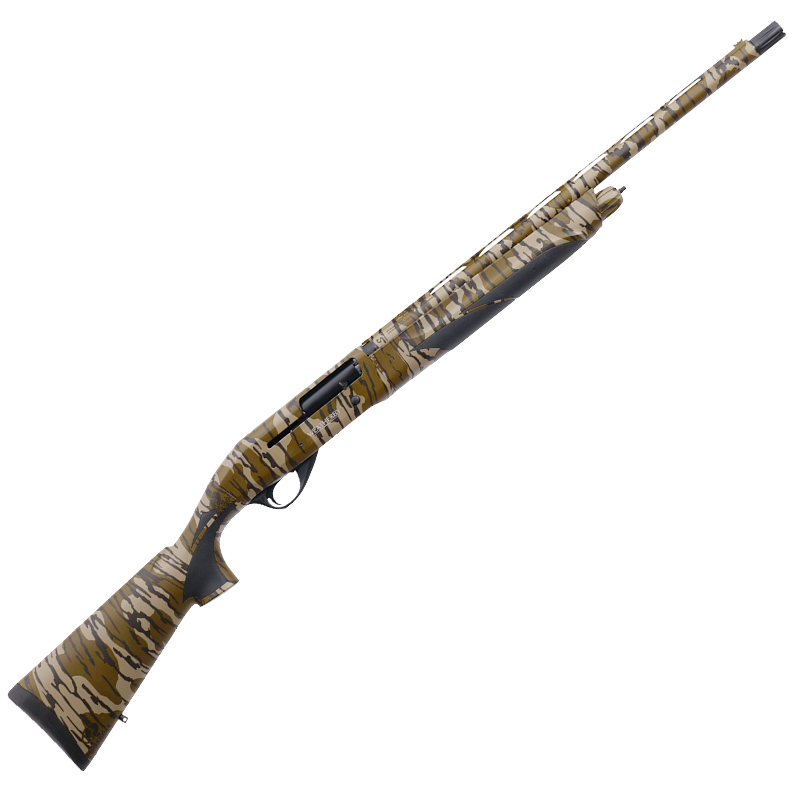 Weatherby
Element® Turkey
The Element Turkey's factory-equipped choke is an extended Full that is fluted for tool-free removal and installation, while three flush chokes and a choke tube wrench are also included (constrictions Improved Cylinder, Modified and Full). Built to run modern 2 ¾" and 3" magnum loads, the Element has front and rear QD sling studs to enable the quick addition of a sling. A light-gathering fiber optic front sight sits atop its serrated and ventilated rib and rubberized grip panels lend traction in wet conditions.